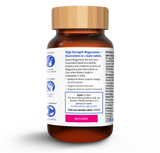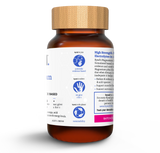 Why Choose Kynd?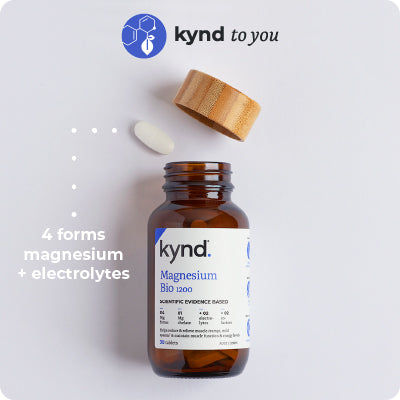 SCIENTIFICALLY VALIDATED
Kynd Magnesium Bio 1200 is formulated with ingredients based on scientific evidence.

WE GIVE 1 FOR 1
For every one Kynd product sold, we donate a Kynd Immunity product to a person in need.
SUSTAINABILITY
Reducing plastic where we can with our glass bottle and bamboo cap.

3 Benefits for You:
High strength Magnesium plus Magnesium Chelate.
Magnesium plus Electrolytes to maintain muscle function.
Co-factors to assist Magnesium absorption.