Why Choose Kynd?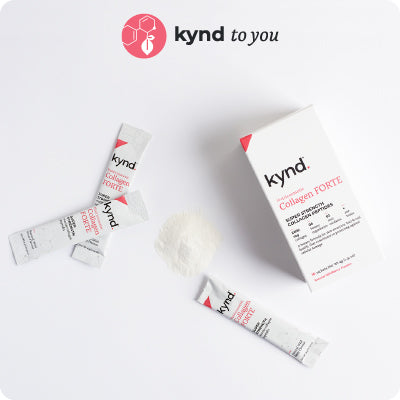 SCIENTIFICALLY VALIDATED
Kynd Nutricosmetic Collagen FORTE is formulated with ingredients based on evidence.
WE GIVE 1 FOR 1
For every one Kynd product sold, we donate a Kynd Immunity product to a person in need.
kynd to the planet
Packaged in a recyclable cardboard carton with soft plastic recyclable sachets. 
3 Benefits for You:
Premium grade Marine Collagen peptides.
Collagen plus Biotin, Silicon, Zinc, Vitamin C and Prebiotic Inulin.
A delicious natural wildberry flavour powder.